Auto-Create NEW Viral Videos
Рoint & click your way to exciting videos with this most advanced viral video creation software.

Upgraded A.I. Traffic Poster
Let A.I. technology auto-schedule content, post it, and drive leads 100% handsfree via several networks (now for videos!)

Content Stream Technology
Setup smart 'content streams' like a stream of GIFS, memes, or videos, that post to clients' social accounts for you

Auto-Find Viral Content Ideas
Let AgencyReel find, create, & post viral articles for your clients

Auto-Create Viral Graphic Content
Let the app make unique quote images, memes, and cinemagraphs in a click.

Auto-Rank Content with Hashtags
The app now creates content with the hottest hashtags on viral platforms

Finds & Easily Lands Clients
Let the app find targeted prospects, what issues they have in their marketing, and land them for you.

Agency Rights & Commercial Rights Now Included
Charge per campaign or sell access to clients for monthly fees.

Proven Results from Users
Tons of 1.0 users are already making monthly sales, with several making 4-5 figures in sales.
One Time Investment
No Monthly Fees
Agency Rights Included Today Only
GET ACCESS TO AGENCYREEL 2.0 NOW

The new features are AMAZING, especially the video editor and upgraded video poster.
I had high expectations for 2.0 version of AgencyReel and wasn't let down. The new features are AMAZING, especially the video editor and upgraded video poster. Now I can quickly create content to sell + post it.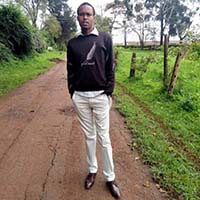 Justin G
the most complete tool for agencies I've seen.
Wow guys, this new upgraded version of AgencyReel really is the most complete tool for agencies I've seen. Everything from making sure you get the clients, to creating the video content, to auto posting it like a huge team is here and easy to use. I'm super impressed, thanks for letting me have access.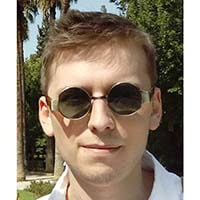 Roman L.

Launch Your Own Profitable Agency Business While Upgraded
A.I. Bot Technology

Does the Work…
Want to go beyond just creating and selling services to clients?
Want to stop cold calling, creating content, trying to drive traffic, and all the usual hassles that come with running a business? Frustrated by losing clients to bigger, more authoritative agencies?
If your answer is YES to any of the above…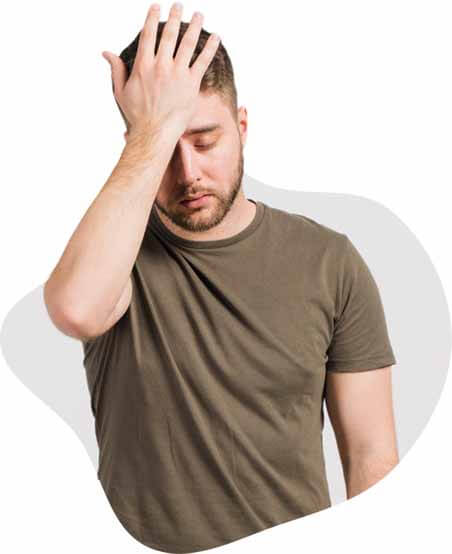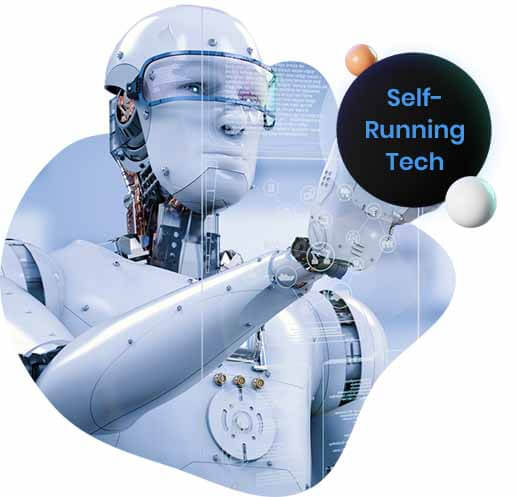 Then you'll DEFINITELY want to take advantage of the first-ever,
all-in-one

solution for agency businesses.

Leverage our massively upgraded 'smart' software that now builds and runs an agency business for you completely from the ground up, driving perpetual traffic to your offers.
All...
Without cold-calling clients.
Without hiring freelancers.
Without complicated tools.
Without slaving over video and content.
Without blowing any cash on traffic.
This majorly upgraded technology can get clients, create viral video content, and tap into groundbreaking A.I. content stream technology that smartly posts a mix of that content 24-7 100% for you…
All without having to lift a finger.
All in One
The
"All-in-One"

Solution for Total Market Domination in Any Niche...
No Clients and Hate Selling?
SOLVED: Find hundreds of targeted, local business clients and see exactly what they need help with and their contact info for you to email and land via the software.
No Time or Experience?
SOLVED: Not only can you create unique content like viral videos, memes, quotes, cinemagraphs, and more in just minutes, but our 'smart' bot software will use it to drive targeted leads for you without having to schedule posts.
No Money?
SOLVED: Because our solution is all-inclusive, you don't need to spend extra money on freelancers, outdated social media posting tools, content creation apps, funnel apps, accounting apps, and more. You can start benefiting from AgencyReel right out of the gate.
No Trust or Authority?
SOLVED: Finally, you can position yourself, do the work, and bill customers as a full-fledged agency. Position yourself as a trustworthy business and not just another common Freelancer.com or Fiverr.com profile since our A.I. bot technology does the work of several freelancers for you.
Ready To Grab Your Slice of a 150
Billion Dollar Industry?...
And a year ago, we launched AgencyReel 1.0 as we thought running your own agency marketing businesses would be the easiest business model to take advantage of over the coming years.
After witnessing local businesses being forced to fully embrace online marketing due to the pandemic and seeing 1.0 users get fantastic results, we can confidently say for sure running your own agency is the biggest opportunity of the decade for sure.
Reports show the industry is now worth $150 billion in the U.S alone and skyrocketing.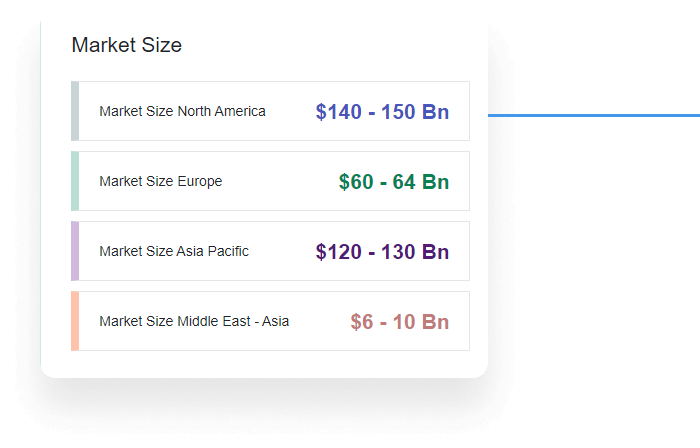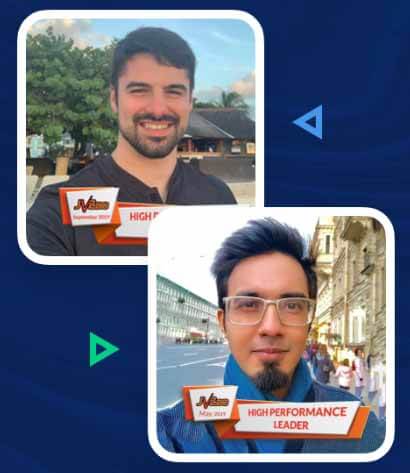 "71% of Small Business Owners Do Their Own Digital Marketing, Instead of Leaving it to Experts." -
Digital.com
That means there are tons of frustrated small biz owners short on time and knowledge for you to capitalize on.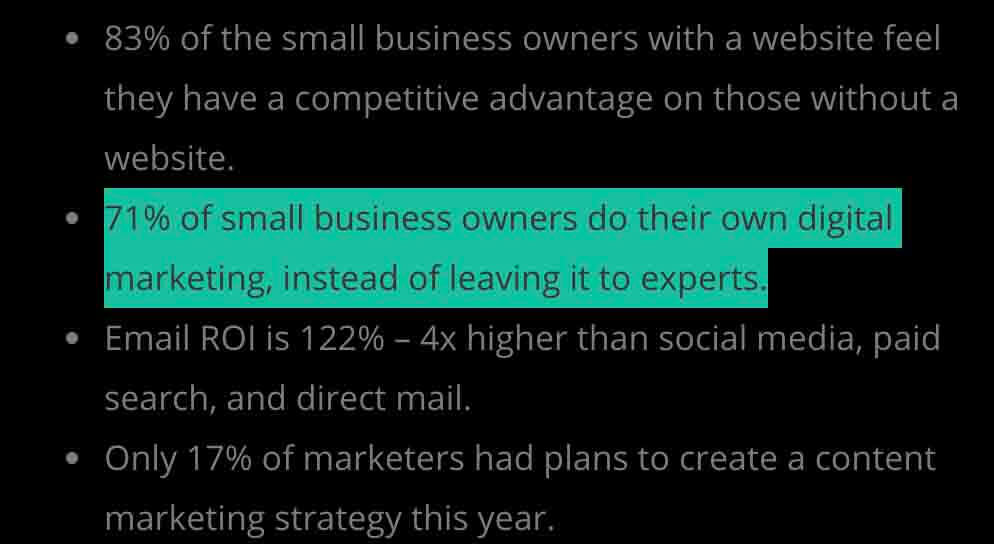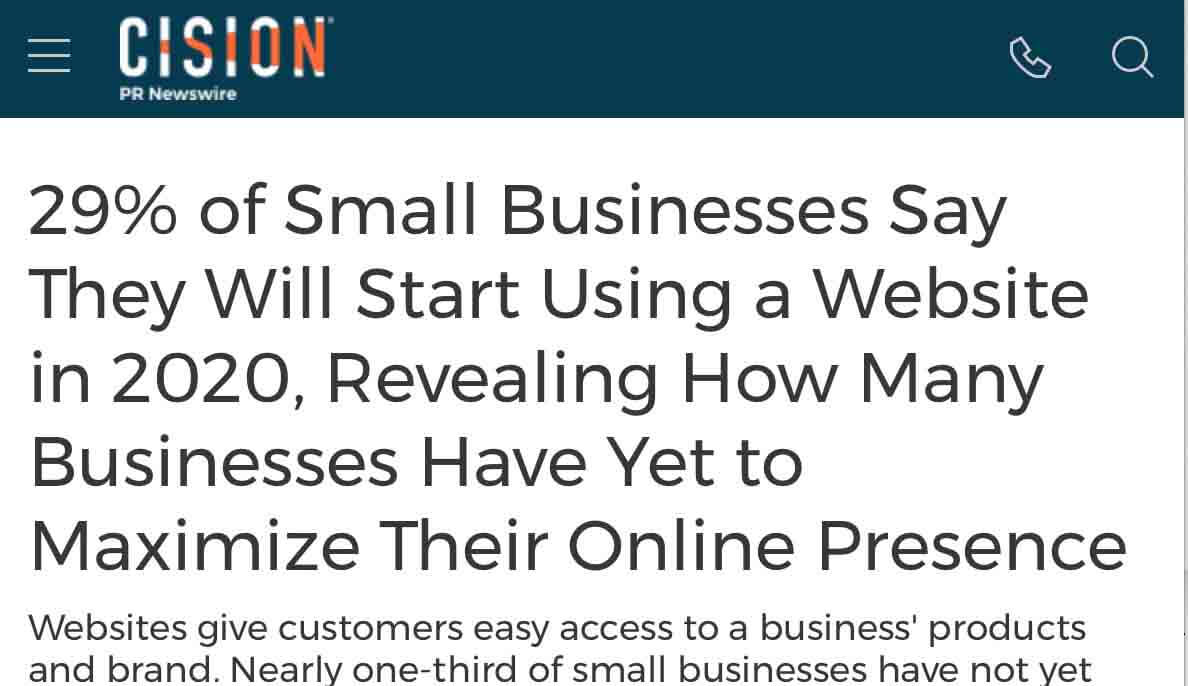 "Nearly one-third of small businesses (29%) plan to begin using a website for the first time in ." -
VisualObjects
Most small businesses now realize the importance of doing business online and are finally ready to commit to seriously trying.
"73% of marketers believe that their efforts through social media marketing have been "very effective" for their business" -
Oberlo
Our app lets you make awesome videos, cinemagraphs, GIFS, graphic images, and more to post on social and double a business's revenue.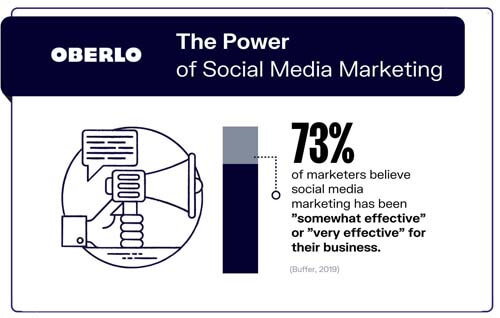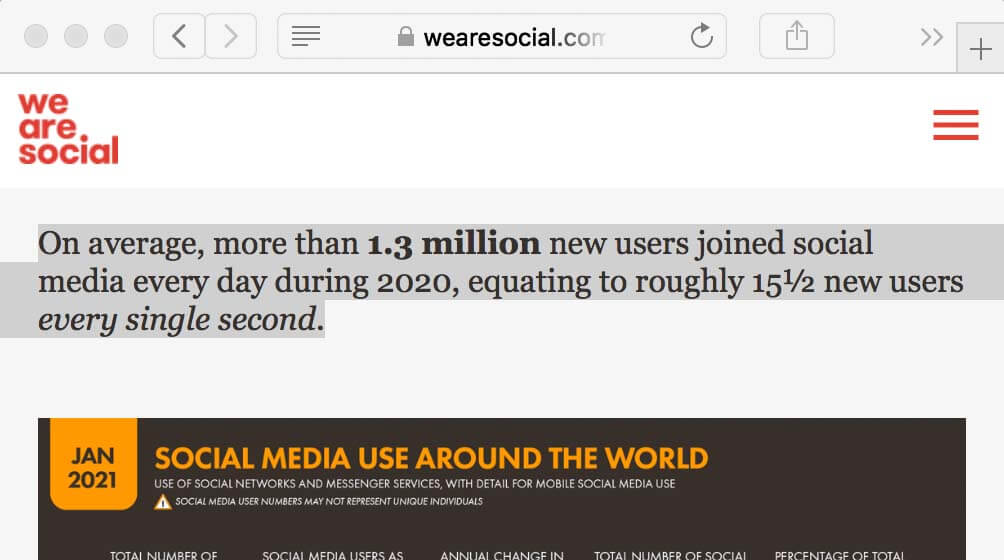 "1.3 million new users joined social media every day in "
Social networks are just going to keep getting bigger. Posting once or twice per social network doesn't cut it anymore. You need to join the big pages and profiles and post as much good content as possible which only big agencies (or our proprietary smart bot software) can do.
Now is your golden opportunity to dip your hands into this flowing river of cash where business owners are desperate for help today. Many new agencies are making over $50,000 per month creating simple graphic content and posting it on social media channels.
Plus, there are tons of potential clients needing social media content and posting help right now on freelancing sites like Freelancer.com or Upwork.com.
Check this out…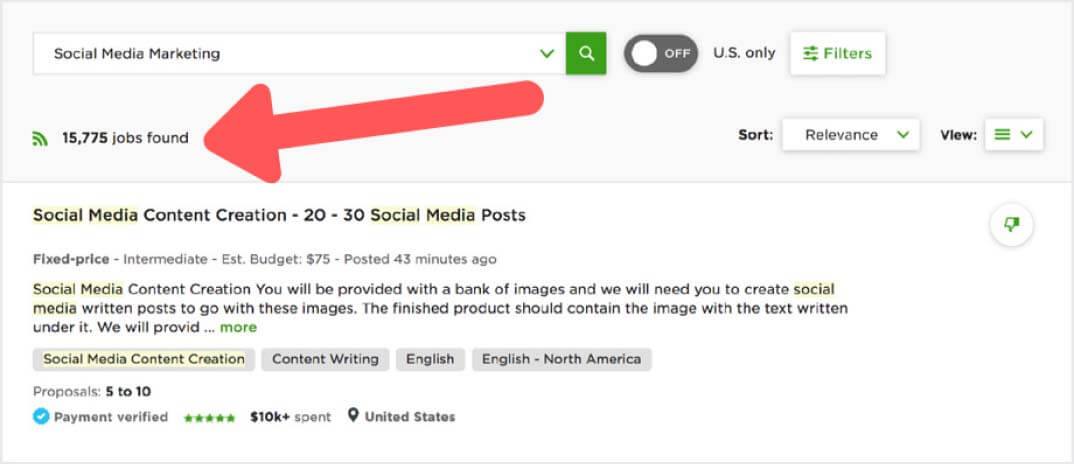 That's 15,775 jobs posted in the last week on just one site you can use our A.I. bot solution to take these on hands-free.

But Why Isn't Everyone Running

Their Own Agency Then?
So, if starting an agency is such a huge opportunity, why isn't everyone making thousands per month?
There are a few key issues most freelancers and agencies face (which included ourselves) like…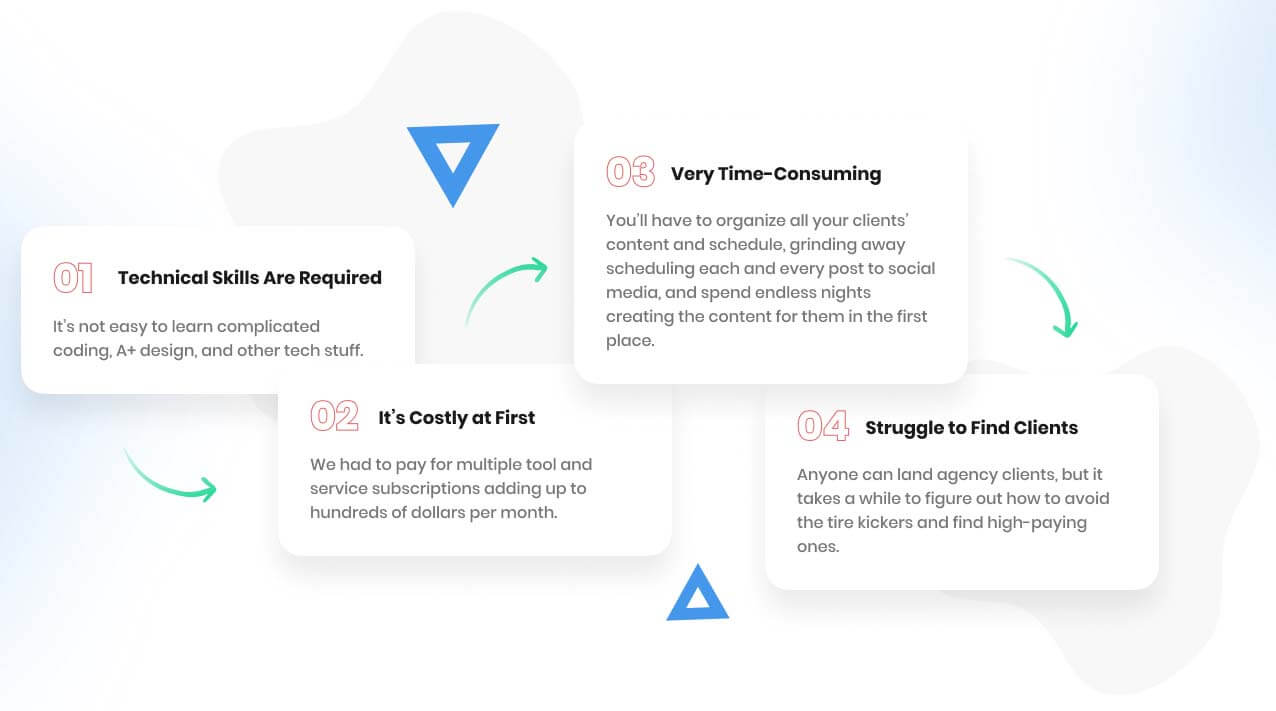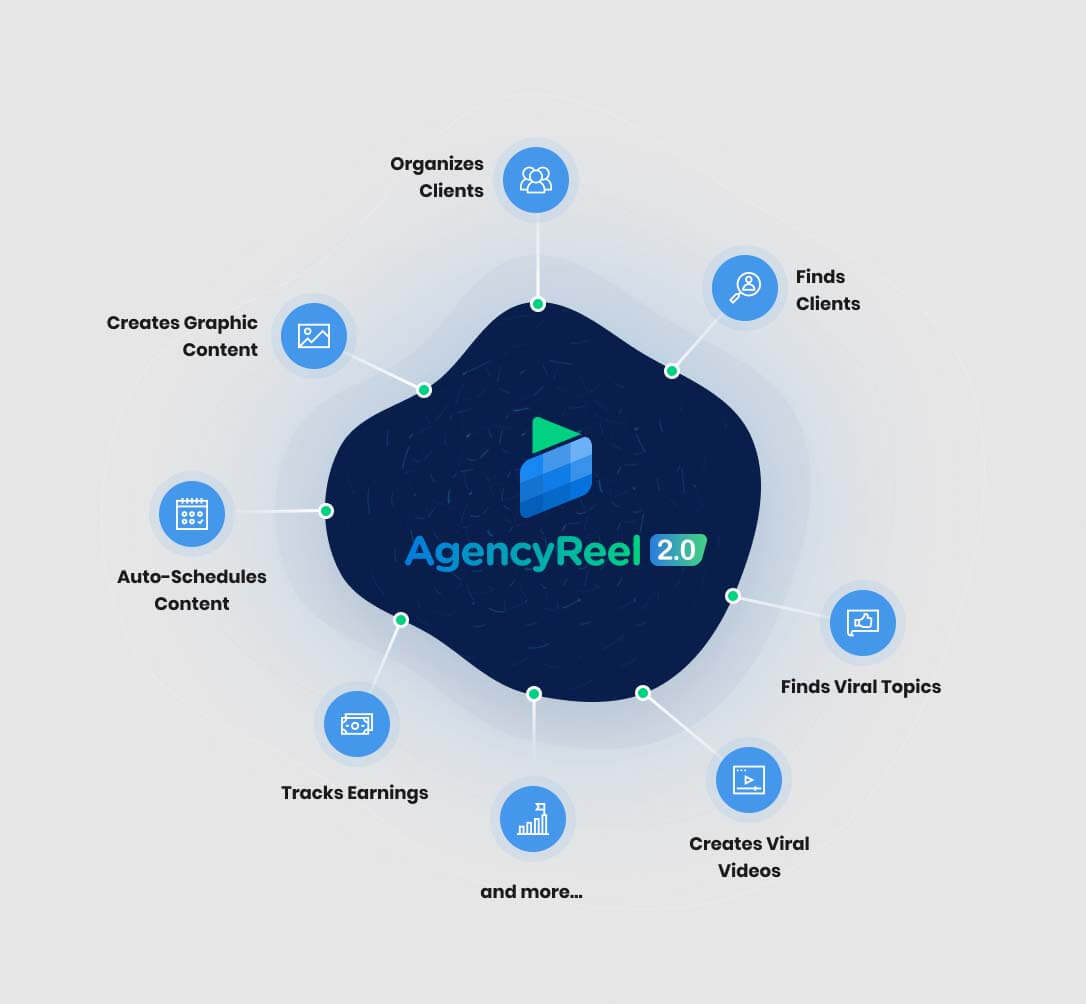 But, Here's the

Good News…
To save time and take our own agency business to the next level, we spent all year massively upgrading are already superior A.I.-based software.
We envisioned something that to work would only take an internet connection and a little motivation.
After months of development and close work with our top developers, everything you need to start a true agency business from the ground up is finally in one cloud-based solution.
Introducing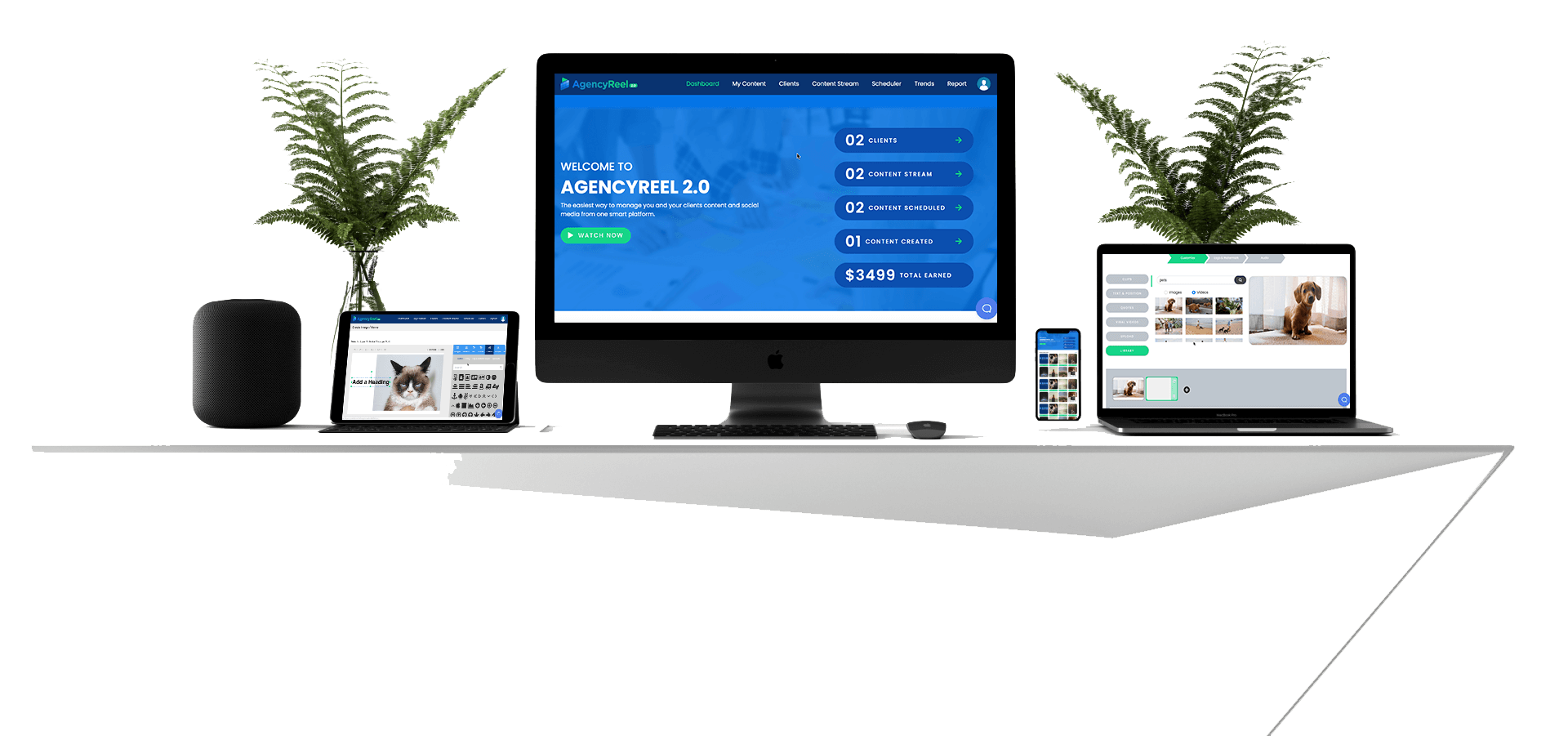 With AgencyReel 2.0, now you can do the work of an entire video content creation and social
agency a few minutes at the start of each week. Plus, sell access to clients now on the
front-end and let them set-up the campaigns and download reports, too.
..my traffic has over doubled.
I can't stress how impressed I am with AgencyReel 2.0, you guys have gone above and beyond with this one. PPC doesn't work anymore and posting a few times to my social accounts wasn't doing anything. Now I have an army of content going out I don't have to worry about and my traffic has over doubled.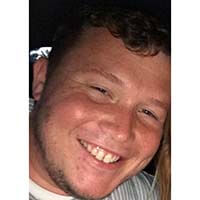 Jeffrey H
Benefit from
AgencyReel 2.0

in 4 Easy Steps...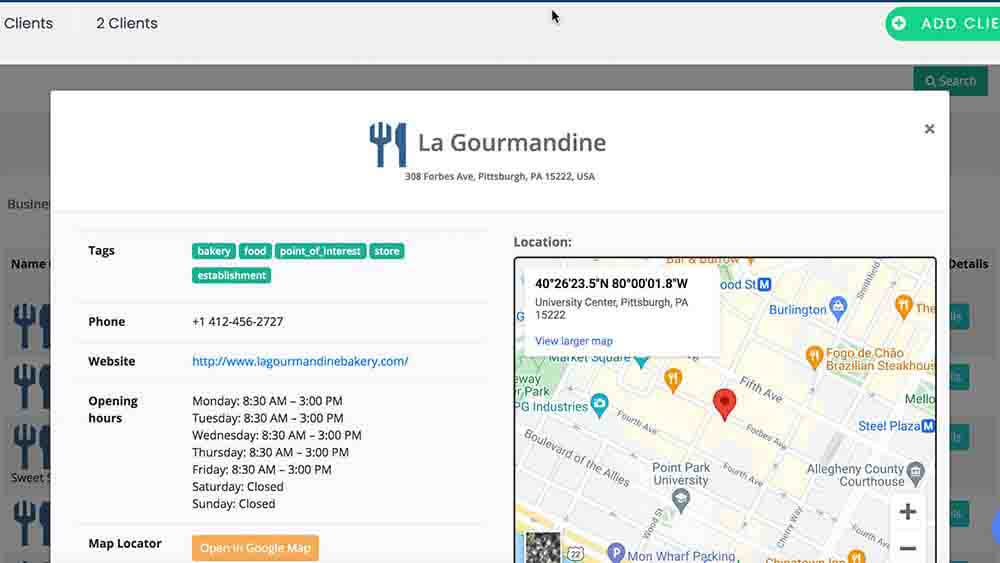 Find and Integrate Clients into the App
Enter a keyword and location, and the AgencyReel 2.0 Leads Suite will find business prospects, their contact details, whether they have video presence, website, social media presence, etc. and present all of that to you in an easy-to-understand format.
Integration
Create New Video Content & Find Viral Topics
Then being uploading client's content or having AgencyReel 2.0 create content for you. Use the new viral topics finder to find trending content ideas, and the new video editor to create a viral video for each client. Begin uploading your clients' content or if they don't have any, you can create some in just a few clicks.
Plus, you can still create video cinemagraphs, social media quotes, memes and more with a click of a mouse.
Video Content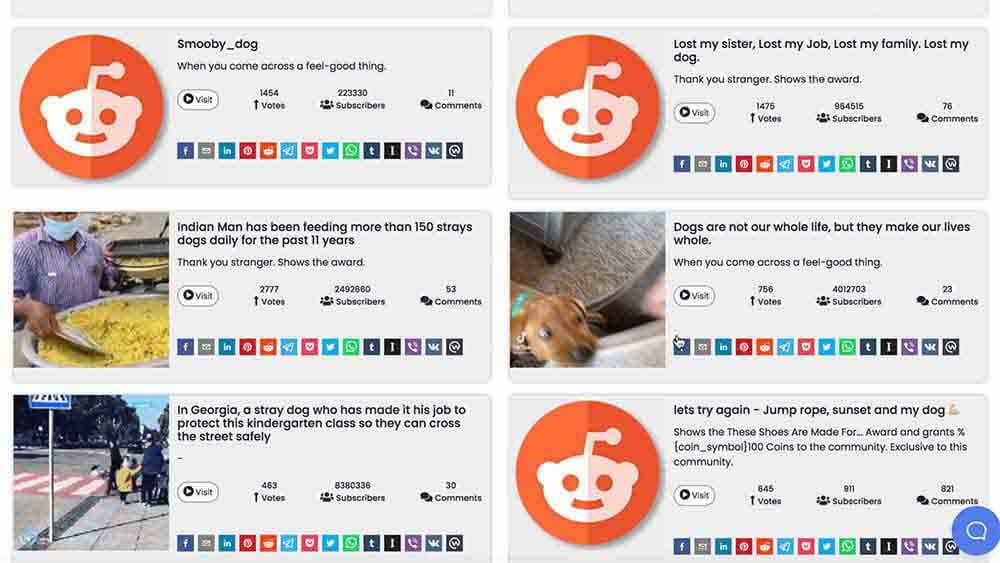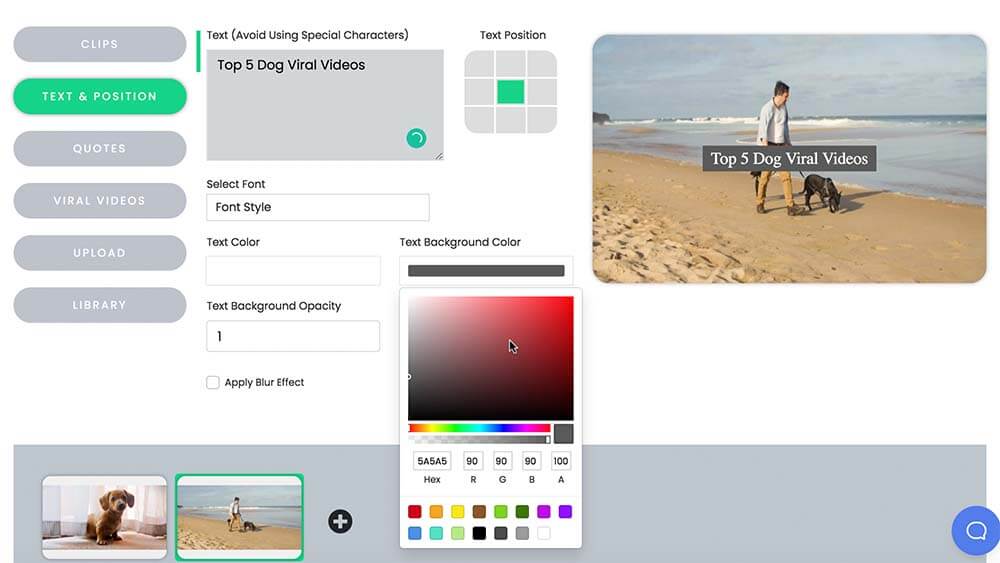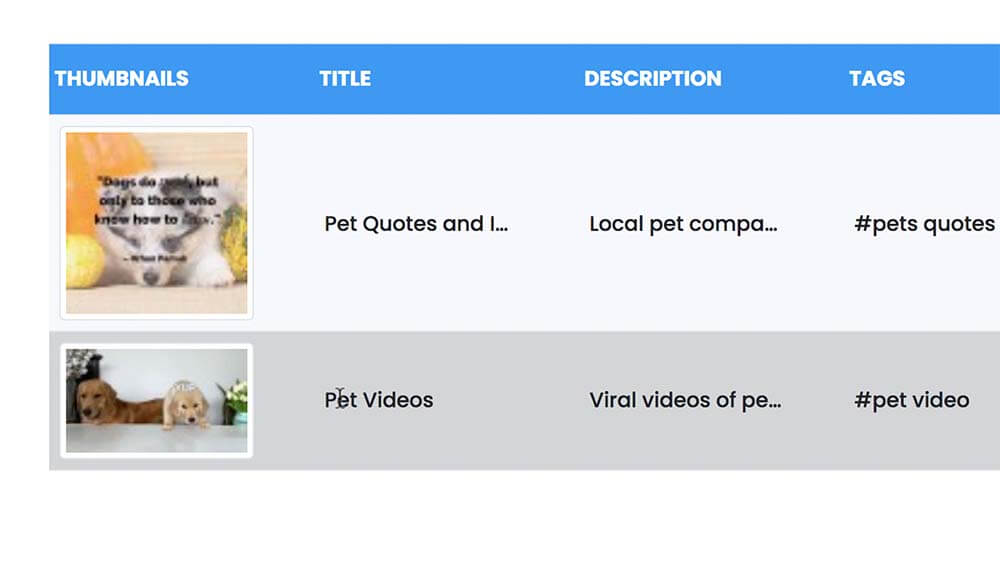 Create Smart A.I. Content Streams
Create content 'streams' or collections of, say, quotes, another stream of curated articles, another stream of viral videos, etc. for each individual client.
Then, specify when each type of 'stream' will post to the clients' social media. For example, quotes can post each Monday and Friday at 2 pm, memes will post at 3 pm Wednesday, etc.
Content Streams
Sit Back as the App Does All the Work and Track Your Profit
The app will then post whatever content you have uploaded to that particular stream at that time and once it runs out of new posts, it will start recycling the older posts at the best times so you're always posting content continuously.
Clients will have no idea it's A.I. software and assume you have an around-the-clock team!
Just log into your dashboard at any time and check your monthly results from all clients so you know how fast to scale your business.
Track Your Profit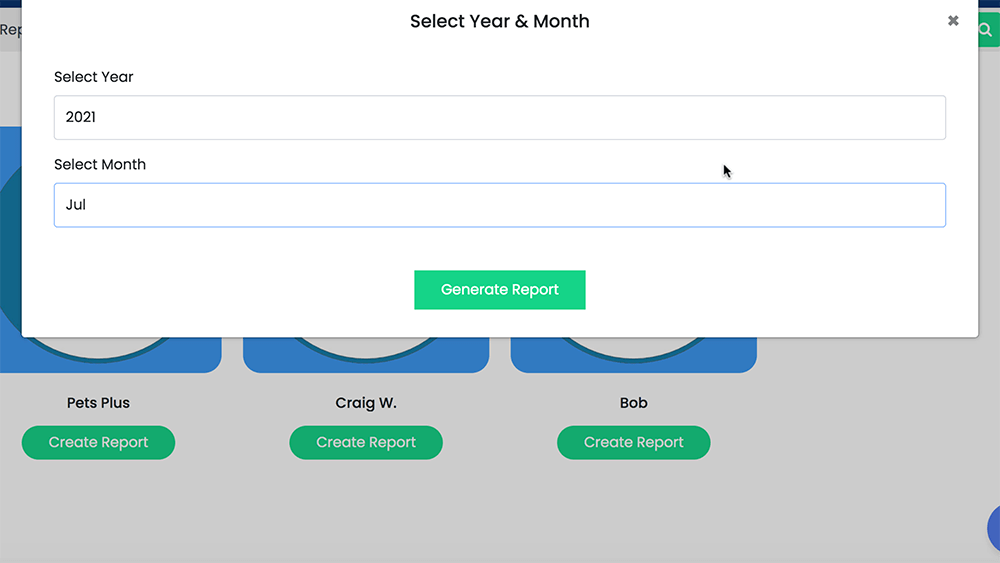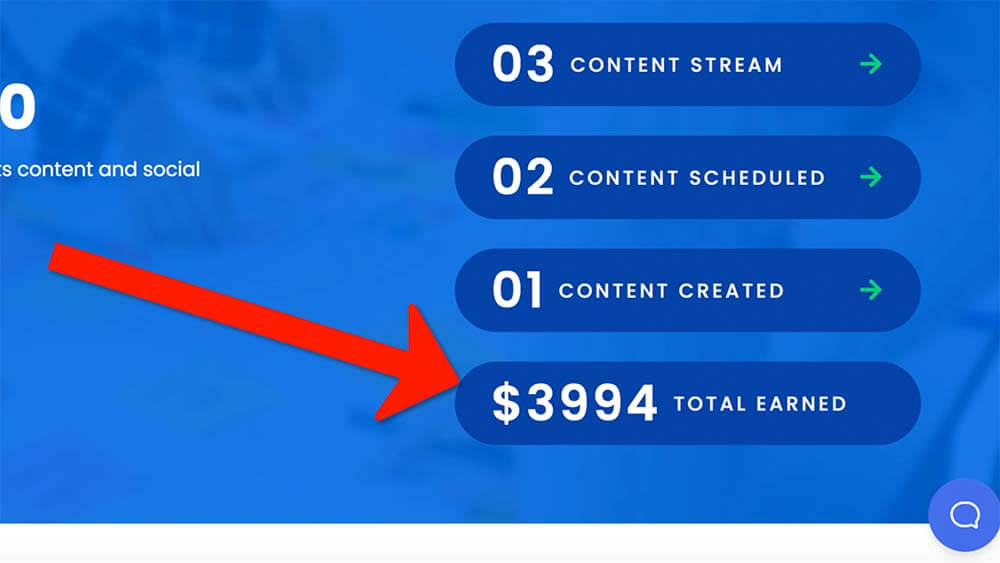 Create & Post Amazing Video & Social Content like
Over & Over without Rescheduling:
Auto-Create & Post Viral Videos: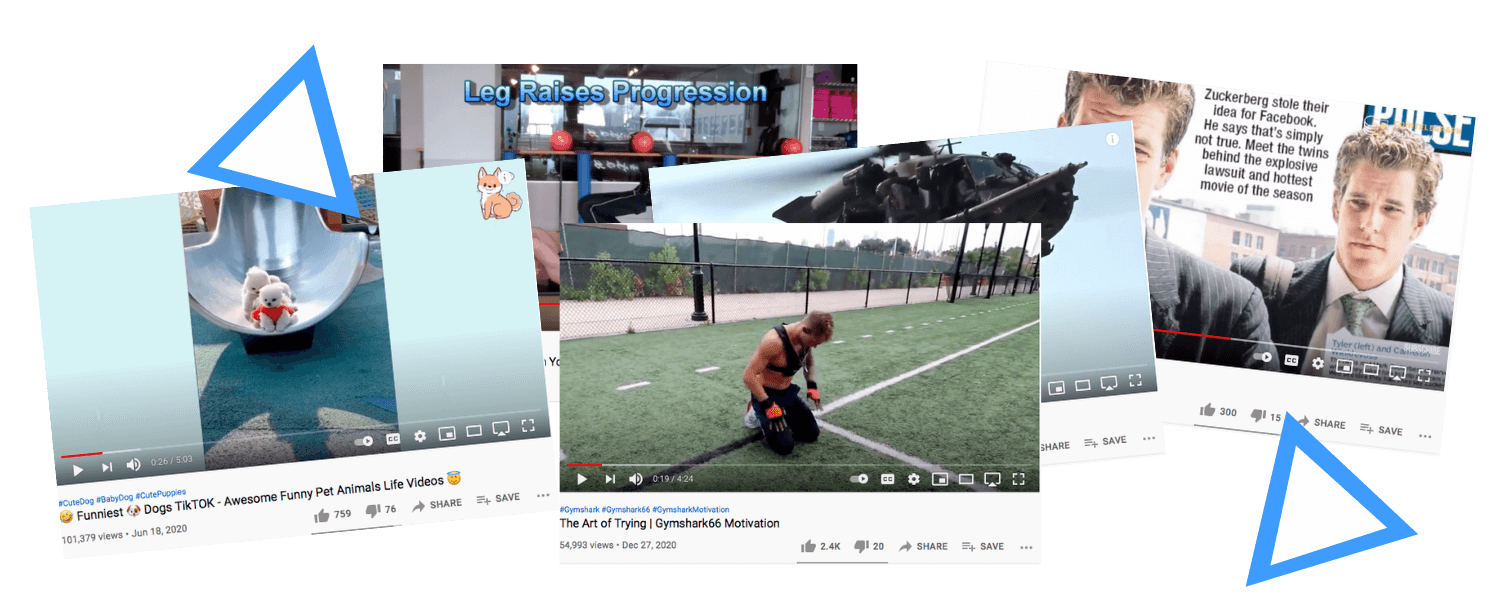 Post Viral Articles
Auto-Create & Post Viral Articles:

And Far More…
And Far More…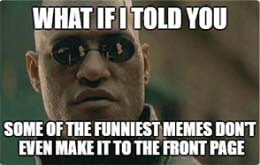 Memes
Graphics & Images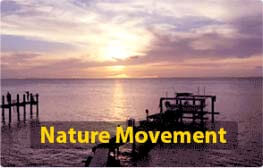 Cinemagraphs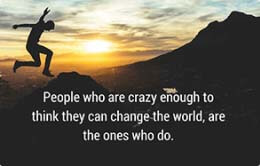 Quote-Pics
With just a few clicks or taps,

AgencyReel creates content that people crave on social media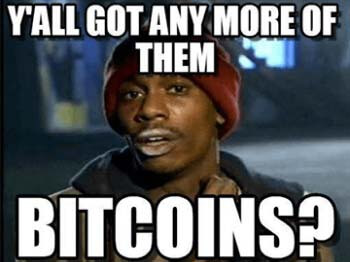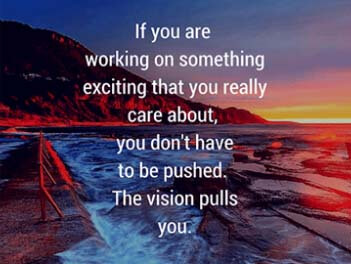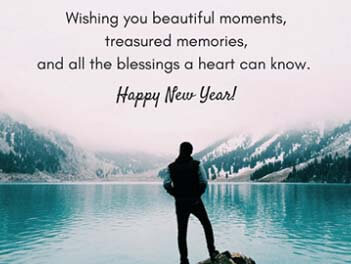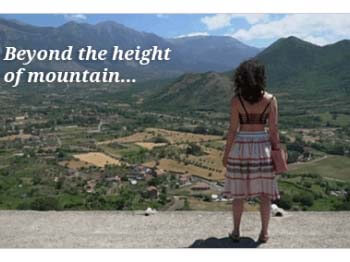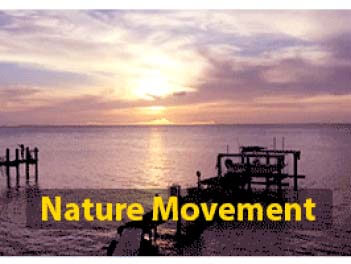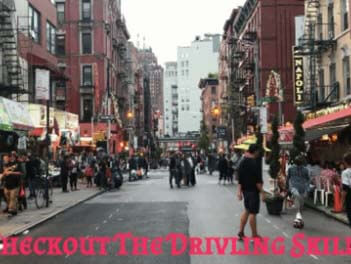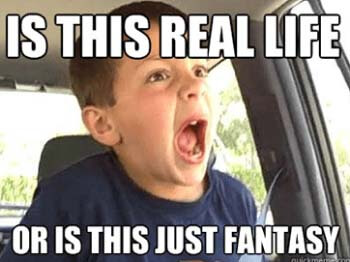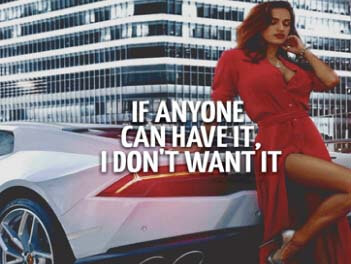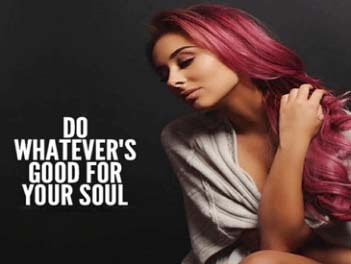 Brand New 2.0
Features Include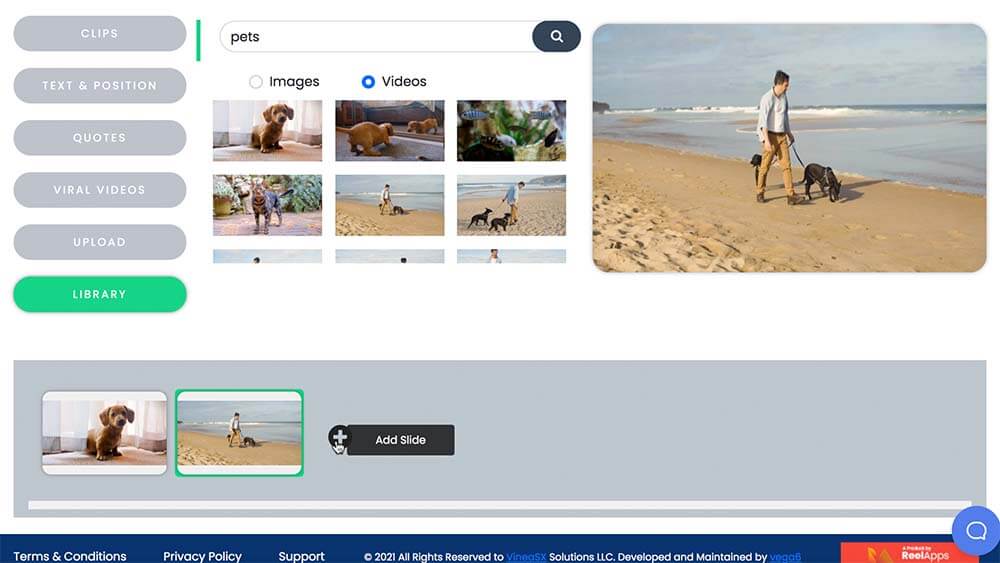 Built-in Viral Video Creator
Point and click your way to exciting videos with this most advanced viral video creation software to date. Customize videos specifically for Facebook, Instagram, Reddit, and other viral sites.
Upgraded A.I. "Smart Stream" Scheduling
Creating and scheduling every post yourself is time-consuming work.
However, AgencyReel 2.0 solves this by posting a full suite of varied content during the week, including a mix of videos, graphics, posts, and more FOR YOU like a major agency company would do for each client using A.I. technology.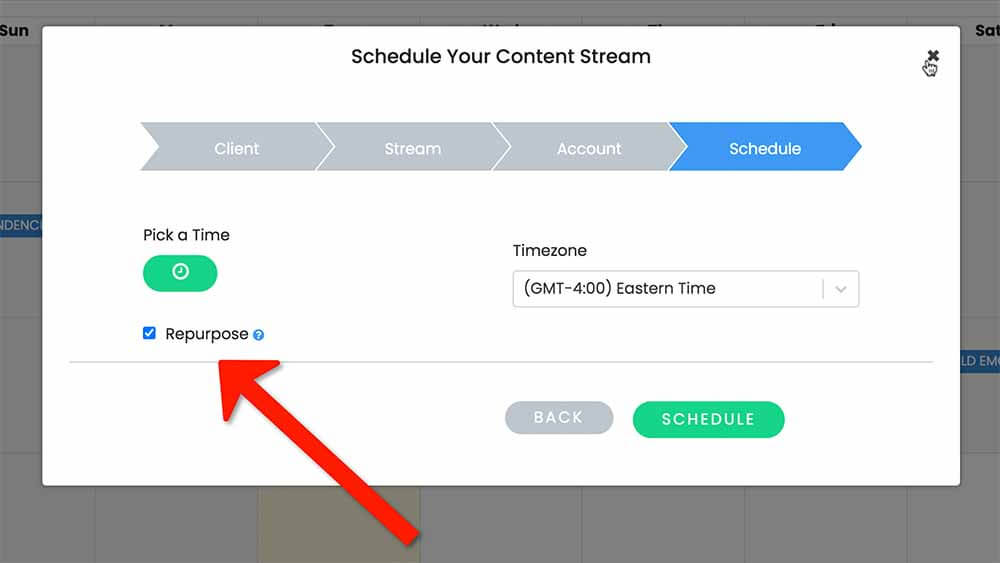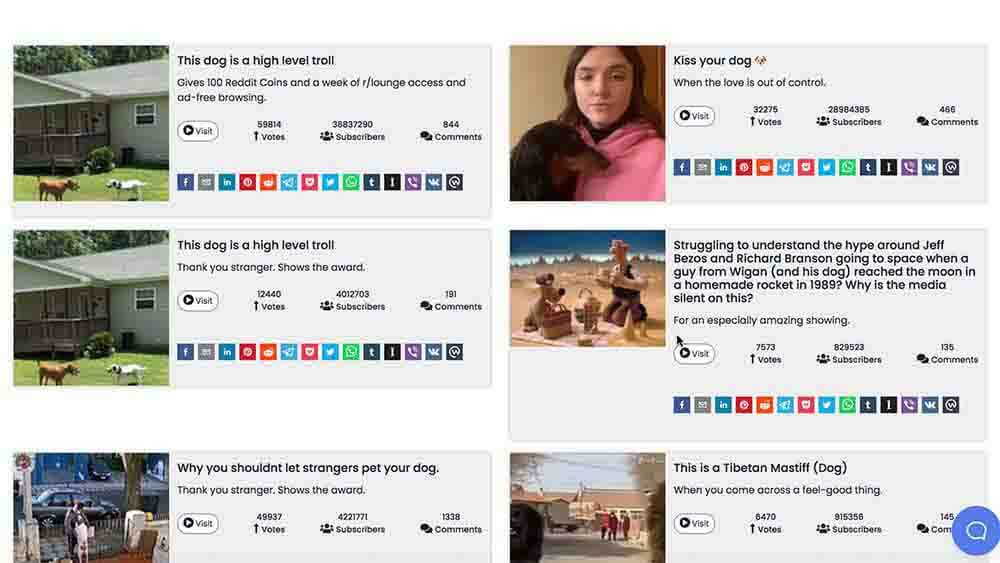 Find Trending Viral Content Topics
Enter any keyword and find viral content you can post instantly in many different niches. Post the content once, or recycle it as many viral content pieces drive traffic years after their original post i.e. BuzzFeed-style posts.
Find & Repurpose Viral Videos
Not only can you find viral content from Reddit and Google, but find viral videos you can legally post over & over with the YouTube creative commons search feature.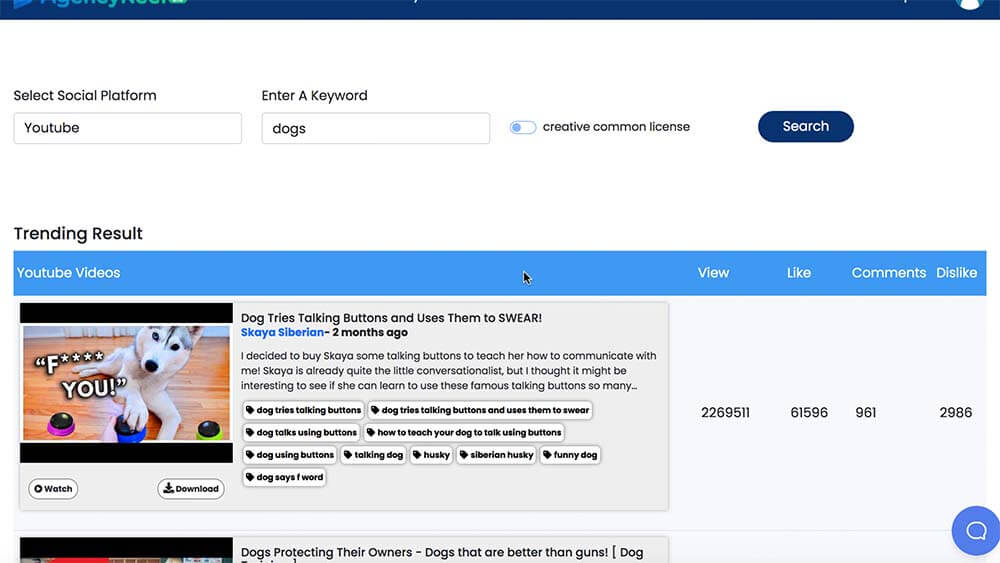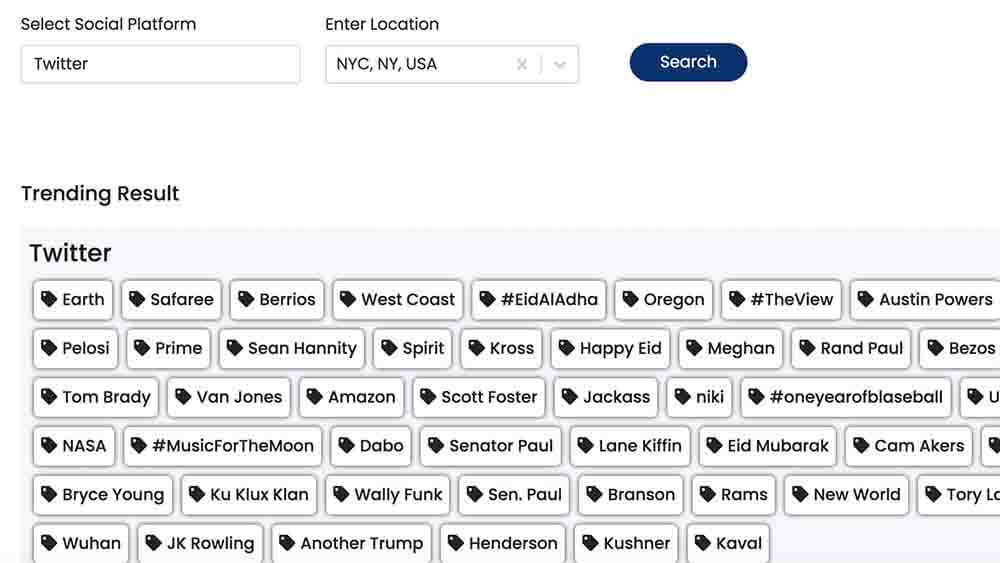 Rank Content with the Hottest Hashtags
Quickly find the hottest hashtags and topics that are trending in any local area for fast local business leads. Use the Twitter feature to find what's trending right now in the client's area to post content about.
Drive Perpetual Traffic with Content Streams - Now with Video Streams
Setup smart 'content streams' like a stream of GIFS, memes, quotes, and now native videos, that recycle themselves on autopilot so you always have a fresh stream of content and traffic 24-7 with no manual posting.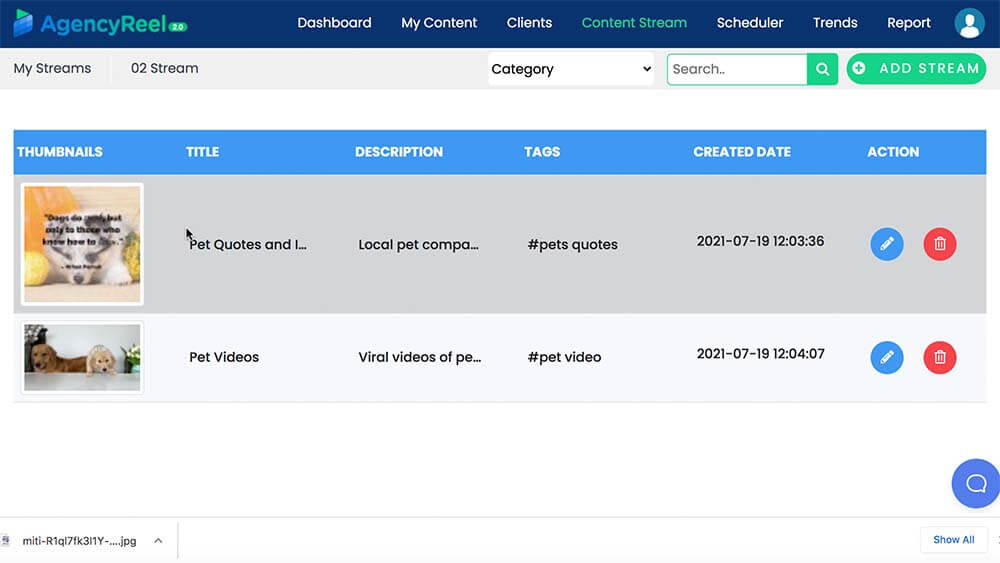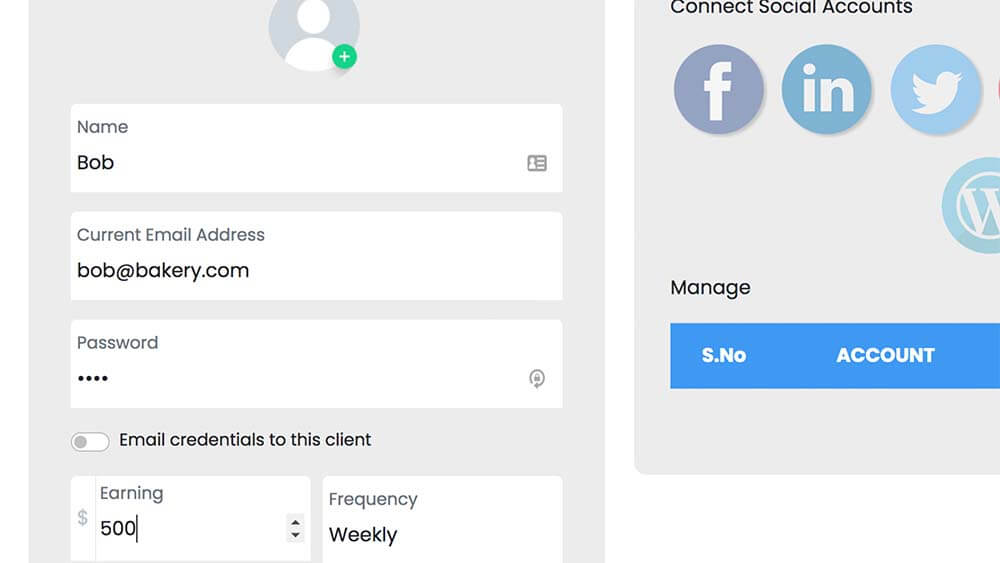 Agency Accounts Now Included
You'll get both the Commercial Rights and Agency Rights with AgencyReel 2.0 now. Sell access to clients and let them set up the content streams while you incentivize the whole process.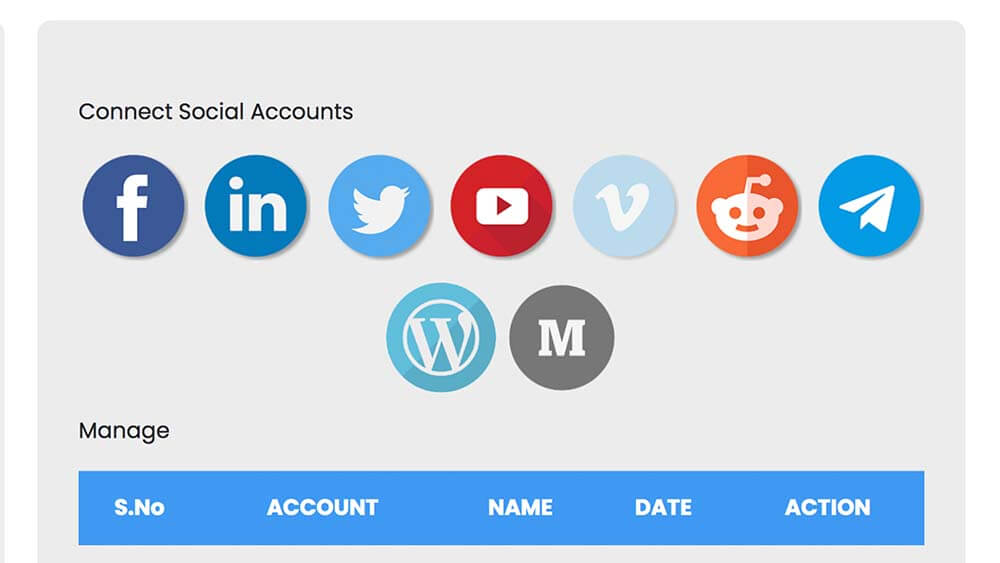 Connect and Post to MORE Social Media Accounts for Specific Clients
Connect multiple social media accounts for each client including Facebook, Twitter, LinkedIn, Reddit, Instagram, and much more. Post to multiple accounts per client now, including viral accounts to grow your business.
Connect and Post
Find and Land Clients with AgencyLeads Integration
Don't have any clients to sell AgencyReel 2.0 services to? Don't worry. With the Agency Leads integration, you can search for clients that need marketing services, reach out to them, and close them right from inside the app.
Find and Land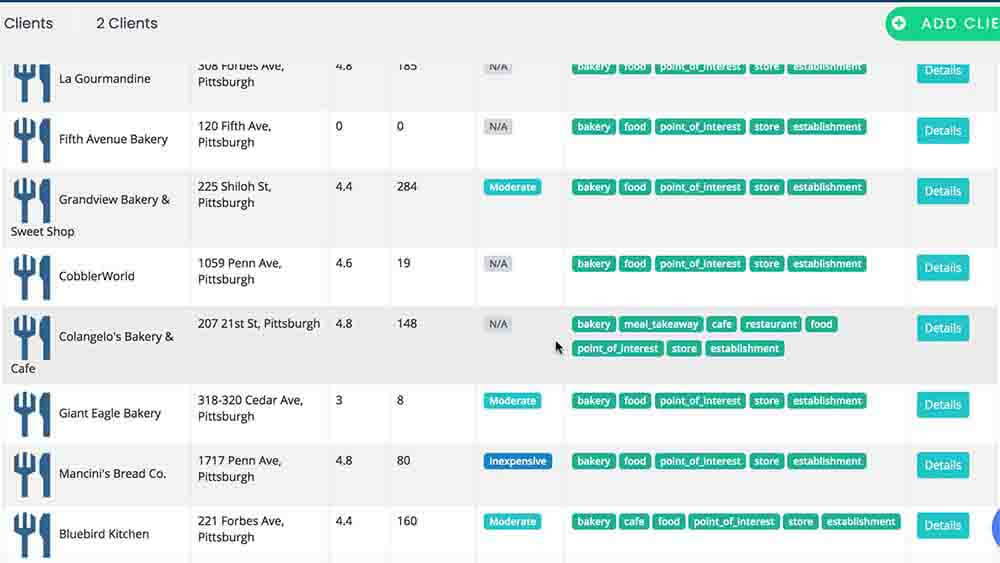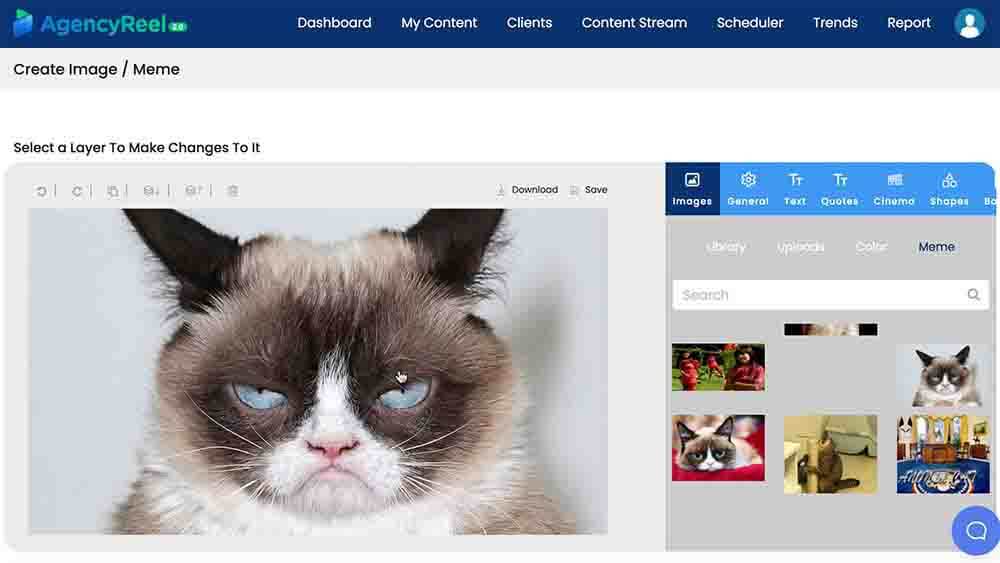 Create Memes from 10,000+ Library
Tickle the funny bone and tons more tags, likes, shares and comments. Pick from our Meme library, edit and add your own message or CTA and share away
Create memes
Create Quotes from 1000+ Library
Running out of great quotes to share? Pick from our library of 1000 quotes from different categories, pick an image and edit it to share.
Create Quotes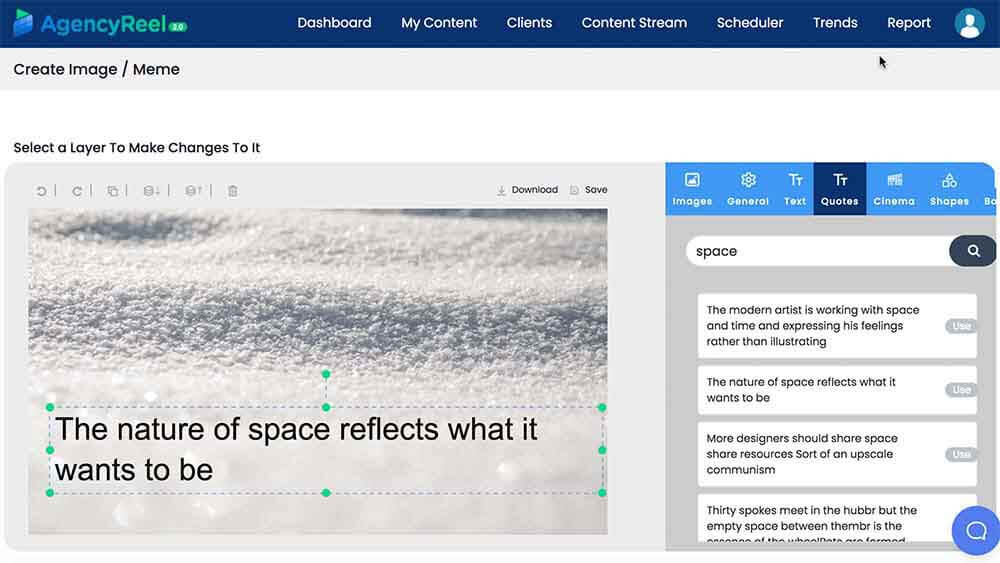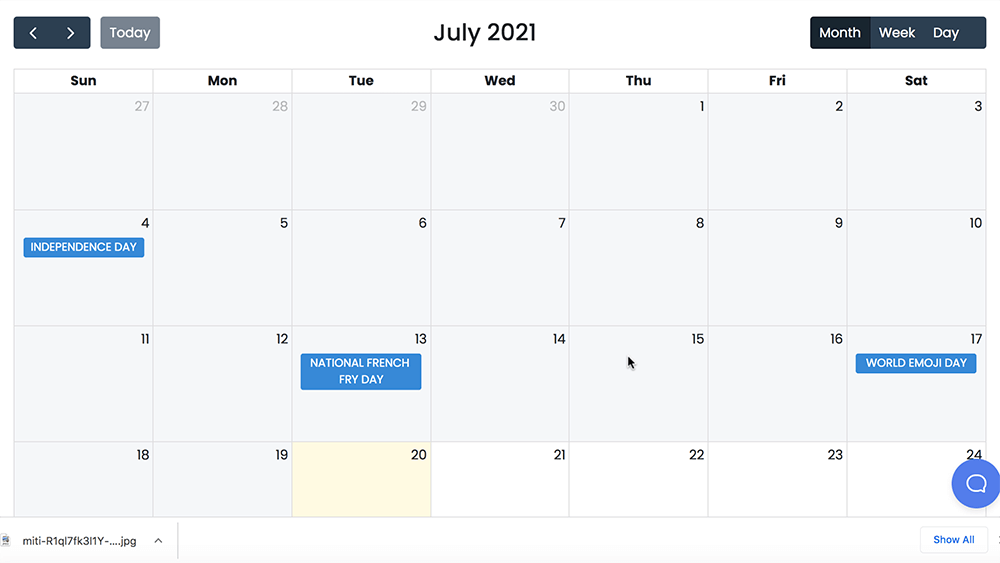 Create Video Cinemagraphs from 500+ Library
Tickle the funny bone and tons more tags, likes, shares and comments. Pick from our Meme library, edit and add your own message or CTA and share away
Create Cinematographs
Powerful Organizer Allows you to Take on Hundreds of Clients
Integrate clients into the app and organize each client by their own content, content streams, posting schedules, and more.
Powerful Organizer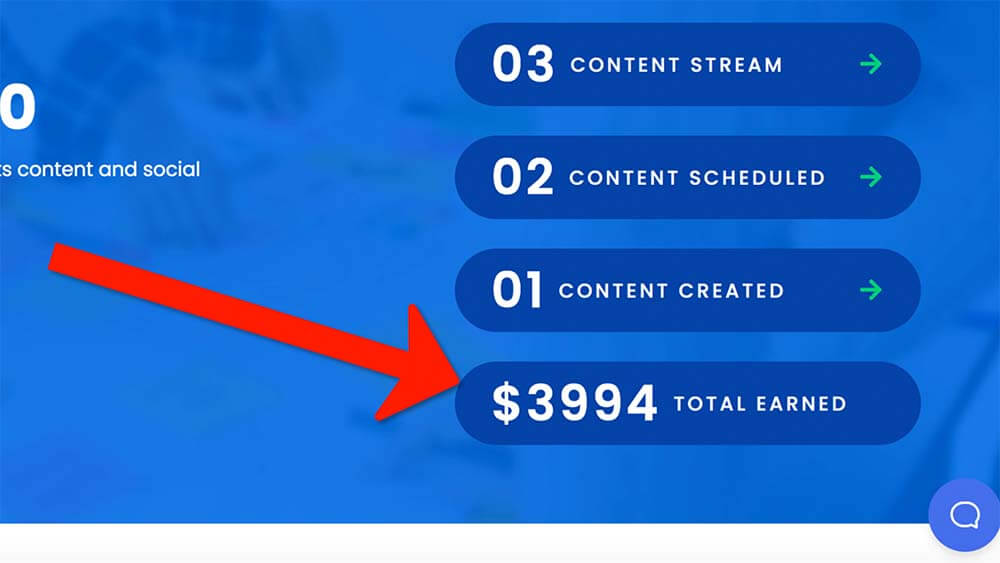 More features
And far more
features like...

100% Whitehat API Approved App

Thousands of Images and Graphics to Pick From
Full Blown Content Calendar for Specific Clients

24-7 Support

Well-Maintained & Upgraded Software

Fully Cloud-based
Special Free Limited
Time Upgrade (Today Only) #1 Special
Commercial Licensing Included
Ok, I know you're anxious to get AgencyReel 2.0 with its first-ever A.I. reposting technology, but we just want to up the ante and over-deliver a bit more ok?
That's why we're going to make sure that you get the Commercial License with your investment as a special bonus today.
This allows you to sell the lead games you make as a service to multiple businesses.
This is huge, and just one client will hire you for your investment in the software many times over.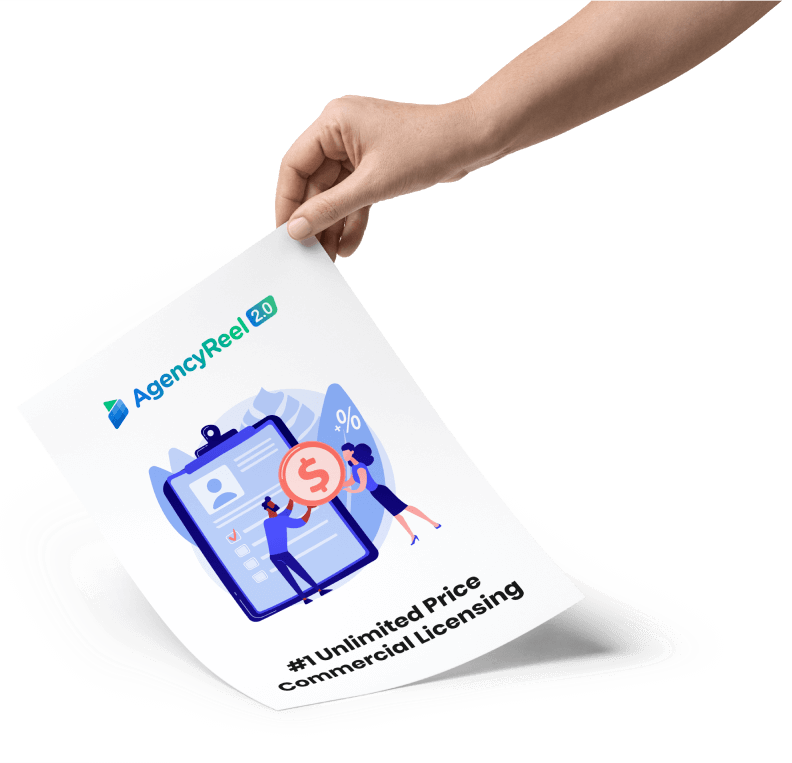 Special Free Limited
Time Upgrade #2 (Today Only)
Agency Rights Included
Plus, you're getting the Agency License as a special bonus today only.
This means you can give access to the software as a service, and let the client do the setting-up and monitoring of the campaigns for you.
Easily benefit from this per month for access.
Just 2-3 of these clients and you can have a thriving business you can run from the comfort of your home.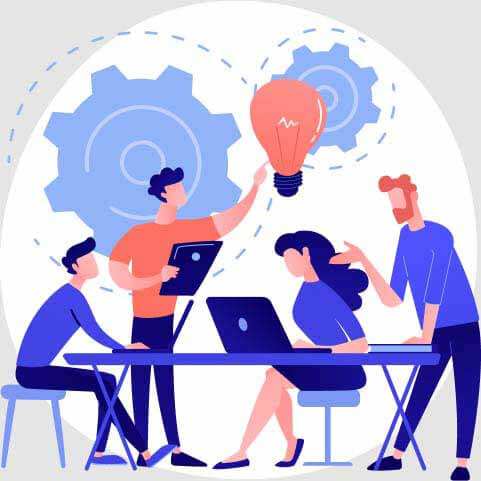 You Can't
Mess This Up...
Unlike other business models and apps you've bought, your AgencyReel 2.0 business has 5 unique advantages…
There are millions of clients who already want what you're selling
You don't need to create products from scratch - start selling services tonight.
You don't need to convince people they need video or social content - they're already paying for it and want it now.
You can start making sales immediately with no website needed.
There are heaps of other stuff you can sell to your clients on the backend, too, like other apps you've bought.
One Time Investment
No Monthly Fees
Agency Rights Included Today Only
GET ACCESS TO AGENCYREEL 2.0 NOW

Plus, Previous Users Are Getting

Huge Results Like These:
...was shocked at how easy it was to do everything needed to run a legitimate business
Salespages today make it seem easy to start a business with just one creation tool. They don't tell you all the work that goes into finding the work, creating content fast, and trying to generate leads with it. I tested AgencyReel and was shocked at how easy it was to do everything needed to run a legitimate business. I would be happy to promote this and recommend it to my own list and clients.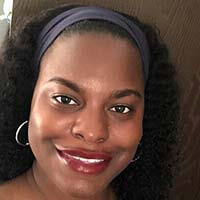 Danielle F.
...I've already landed three month to month clients!
The last several months I've been struggling to start my own agency business, but it's hard to get any traction. I just don't have the time to create videos, find the clients, try to convince them I'm trustworthy, etc. I was an early tester of AgencyReel and can say I've already landed three month to month clients! Businesses are desperate for consistent content creation and posting and now I have the perfect tool, THANK YOU SO MUCH.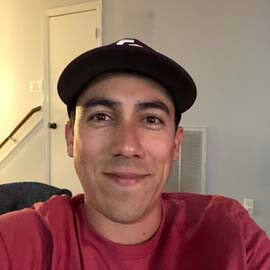 Matthew M.
Case Study 1: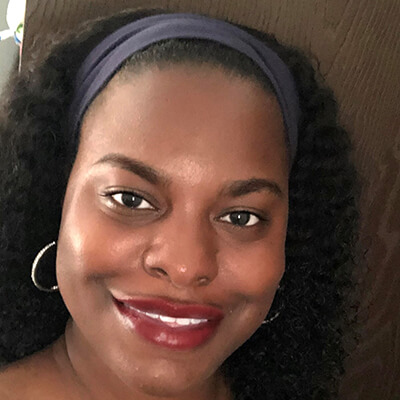 Danielle was able to land a local pet sitting company that had little to no leads coming to their website.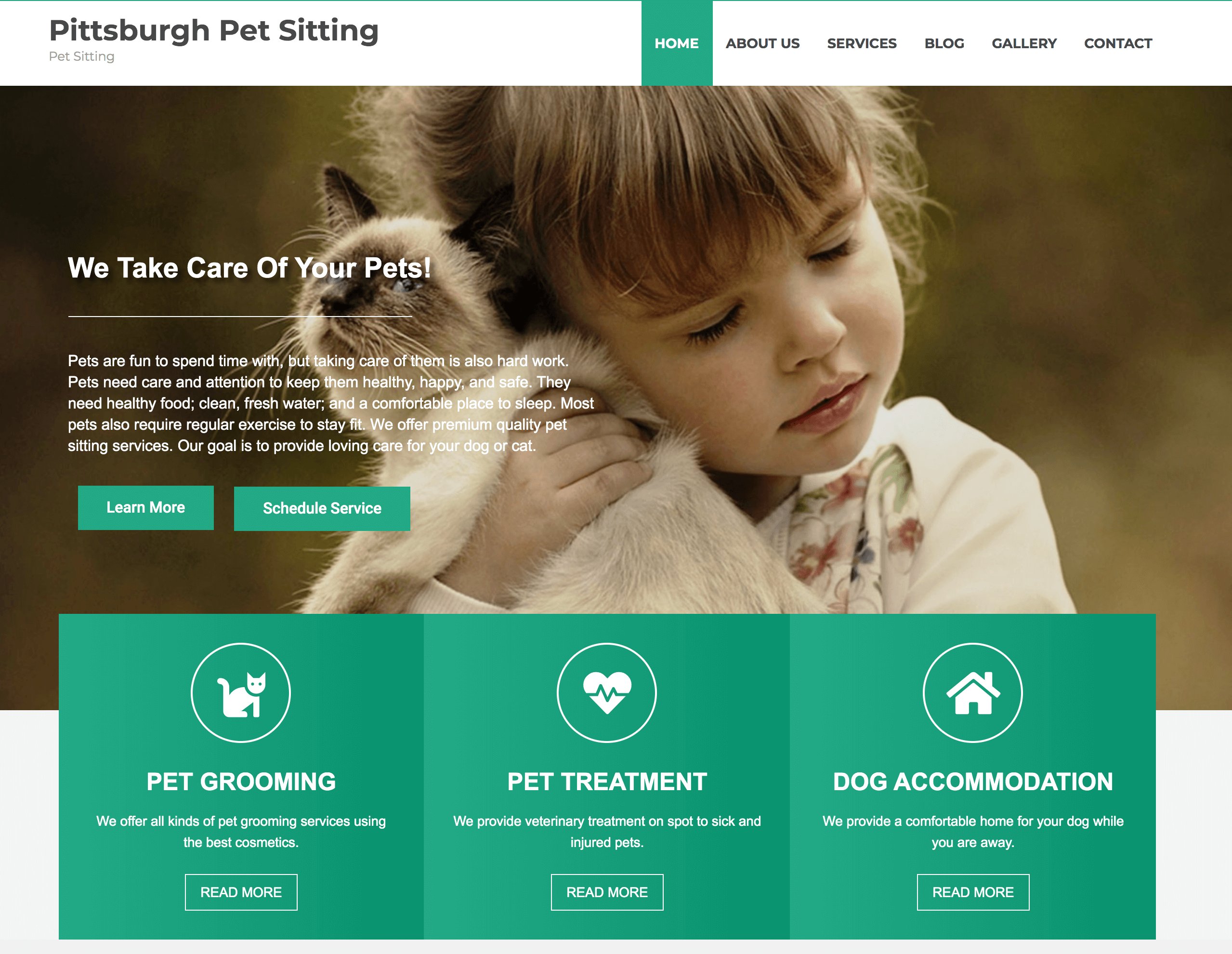 Using AgencyReel, she was able to make a consistant stream of pet focused content like memes, cinemagraphs, and videos and schedule it to their social media handsfree. He was able to increase their traffic from nearly non-existant to 150-200 visits per day and landed them as a reoccurring monthly client.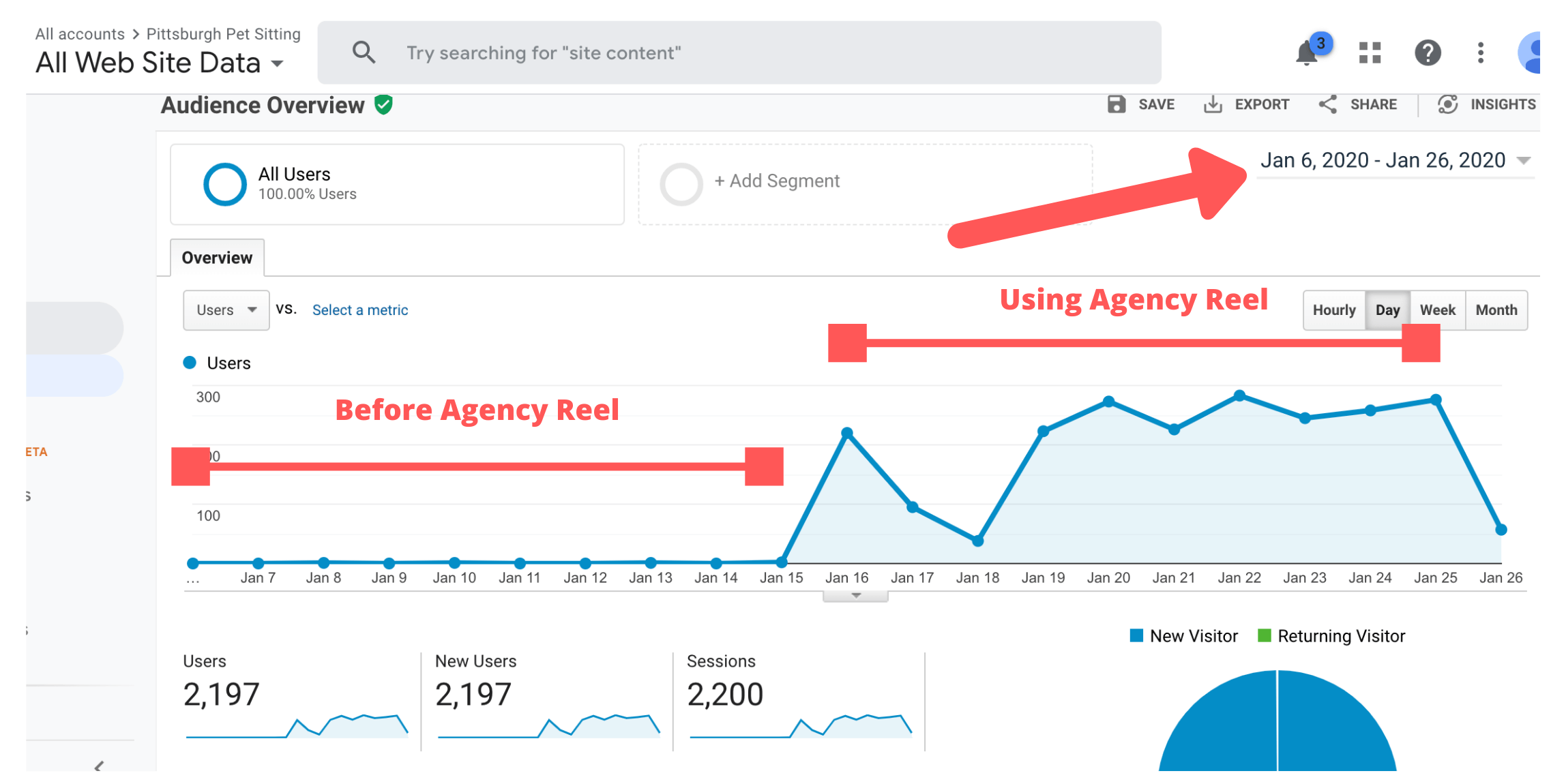 Case Study 2: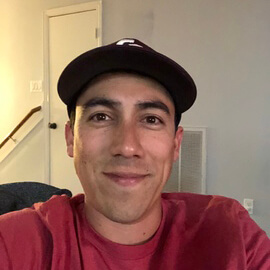 Matthew was able to over double the email leads for a Keto Diet online business company he landed. By creating content and posting it on the clients Facebook Page 10x more frequently that lead to a landin gpage, they were able increase email signups and profit by over 200%.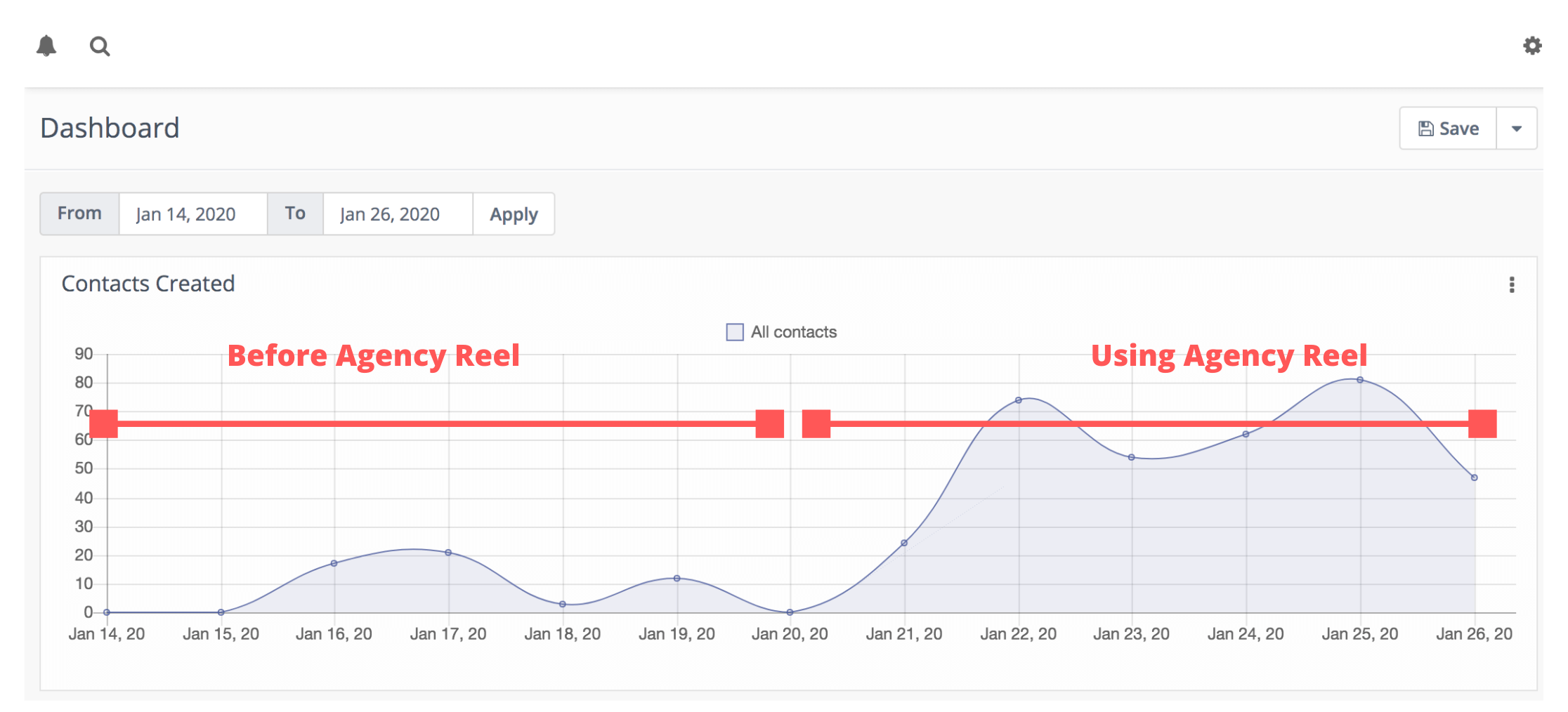 With many more users getting their first big results online!
For any Niche
It's Not Just for
Agencies Either…
For Video Marketers
Quickly create a steady stream of viral, relevant content for clients and post it to their social channels, all with a few simple clicks now with the brand-new 2.0 video creator.
AgencyReel 2.0 will continue reposting the content for your clients over and over, making sure it gets maximum traffic!
For Affiliate Marketers
Let AgencyReel 2.0 A.I. create and post awesome niche content that promotes your affiliate offers hands-free, so you can turn it into real conversions of offers across social media.
The new 2.0 viral content finder lets you quickly get traffic to your affiliate posts very fast now.
For Local/Agency Marketers
Find and close clients almost completely hands-free, then deliver an in-demand service they're already paying for, all in just minutes per week.
For Newbie Marketers
AgencyReel 2.0 is essentially a push-button solution to start getting traffic for any type of product or service you're promoting from home. It's perfect for any new marketer that doesn't have the time to create content and post it every hour to get traffic to their products or affiliate links.

More Than Any Tool
Still Wondering if AgencyReel 2.0 is Going to Save You Time and
Make You More Money Than Ever?
Consider what you'd have to pay to set up and run your agency the hard way…
| | |
| --- | --- |
| Video Editing Tools | $49 per month |
| Photoshop | $29 per month |
| Paid Ads | $900 per month |
| Social media assistant | $500 per month |
| Freelance designer | $250 per month |
| Total: | $1728 per month! |
That's
$1,728

per month just for social media marketing
Without any guarantee you'll make a profit!
You could spend YEARS trying to build an agency the "old" way using outdated, expensive tools.
Building funnels, setting up fancy websites, paying for ads, creating video characters, trying to land clients without even knowing if you'll make any money.
With AgencyReel 2.0 all the hard work is done for you and you're guaranteed to get results or it's free!

Sounds Amazing I'm In. But,
What's the Catch?
The catch is we cannot continue to offer AgencyReel 2.0 for this ridiculously low price of a couple of coffees and donuts for much longer.
To support the bandwidth for this now video-based cloud technology and provide you with world-class support, we have to raise the price every few hours to reward early action-takers.
Plus, AgencyReel 2.0 will soon be sold for a monthly or yearly subscription after the special launch period ends. If you buy now, you'll lock in access month to month, for a one-time-only and super low fee today.
So fair warning, this incredible price you see below will disappear soon.
Don't let it slip away and end up kicking yourself later.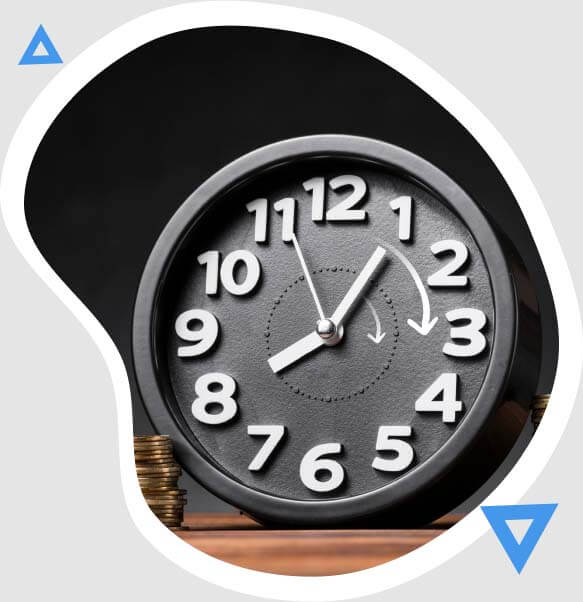 Fast-sctopn
Plus, Get These Amazing "Fast-Action"
Bonuses If You Order Today Only...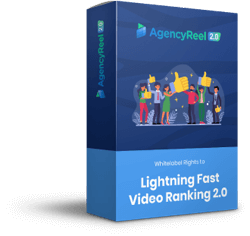 Whitelabel Rights to
Lightning Fast Video Ranking 2.0
Here's a formula I use to rank lots of videos quickly (within days) for keywords in any niche I want. And now I'm sharing it with you to use for your business, too.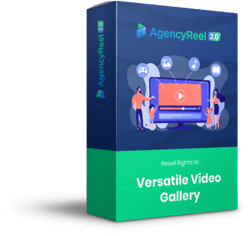 Resell Rights to
Versatile Video Gallery
The ultimate gallery plugin that supports videos for a beautiful portfolio. Now you can build beautiful video portfolios showcasing your AgencyReel 2.0 videos or videos for clients.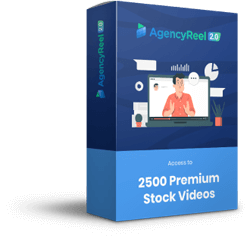 Access to 2500
Premium Stock Videos
Get Commercial Rights to 2500+ HD premium videos to use in your marketing or for agency clients! These have never been given away as a bonus before and may not be again.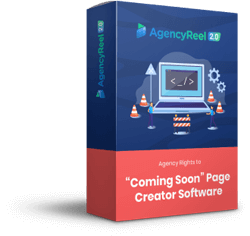 Agency Rights to
"Coming Soon" Page Creator Software
Use this when launching a new business or putting your client's site in maintenance mode to capture visitors and build a list.
15 beautifully designed interactive coming soon templates pack.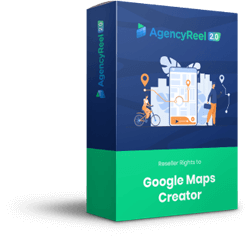 Reseller Rights to
Google Maps Creator
A simple, light-weight and non-bloated Google Map creation software for clients. Clients need maps of their store on their site and this is an EASY way to set it up fast as a service.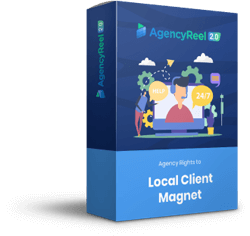 Agency Rights to
Local Client Magnet
Get full whitelabel rights to an entire workshop on how to use YouTube for your local business! Use this as a free lead magnet to get video clients or clients to use your AgencyReel 2.0 video services.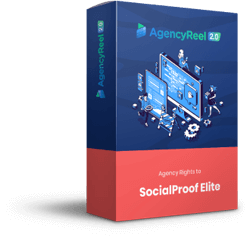 Agency Rights to
SocialProof Elite
This is a WordPress plugin for displaying social proof popup notification based on admin input.
4 Popup Position:
Top Left
Top Right
Bottom Left
Bottom Right
Replaceable Popup Text
Customizeable Popup Style
18 Animations Provided:
Fade In
Fade In Left
Fade In Right
Fade In Up
Fade In Down
Slide In Left
Slide In Right
Slide In Up
Slide In Down
Bounce In
Bounce In Left
Bounce In Right
Bounce In Up
Bounce In Down
Push In Left
Push In Right
Push In Up
Push In Down
You're Protected by Our
14 Days Money-Back Guarantee
"Test-drive this ground-breaking tool today and see for yourself. If you don't agree this is the fastest, easiest way to set up, run and profit with your own social-video agency, then we demand you request a full and immediate refund as per our refund policy".
AgencyReel 2.0 gives you a powerful shortcut for starting, running and profiting from your video agency in hours from now...
and it won't cost you anywhere NEAR what you've had to pay for other tools, training and freelancers in the past.
We've done all the hard work for you, and the software handles the technical stuff, saves you heaps of time.

New Technology
Now You Can Turn DAYS of Agency Work into Just Minutes Per Week with this Totally BRAND NEW Technology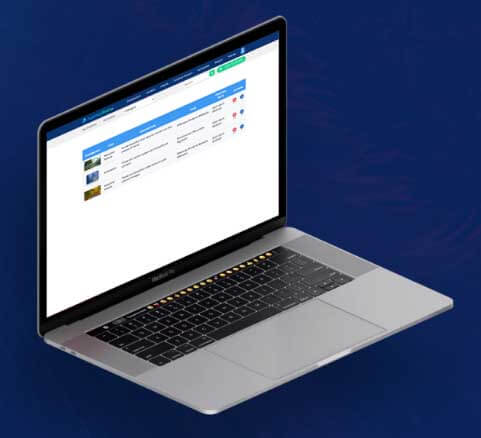 Can I be honest?
If you still need more convincing to invest in this untapped, perpetual traffic all-in-one business app then maybe you're in the wrong business.
With AgencyReel 2.0, you can find and win clients in minutes without sales meetings, cold calls, or nervous presentations. Manage your clients from a simple dashboard so you never feel overwhelmed. You can even organize clients by their monthly fees, type of content they want, or time and day of the week they want you to post. This is UNHEARD OF technology and we've worked hard to make it even better!
Automatically create new video content for clients, schedule and post it automatically forever, saving you hours of admin, spreadsheets, expensive tools and endless headaches.
Don't miss out on the best opportunity for marketers in . Press the "Buy Now" button below to lock in your license.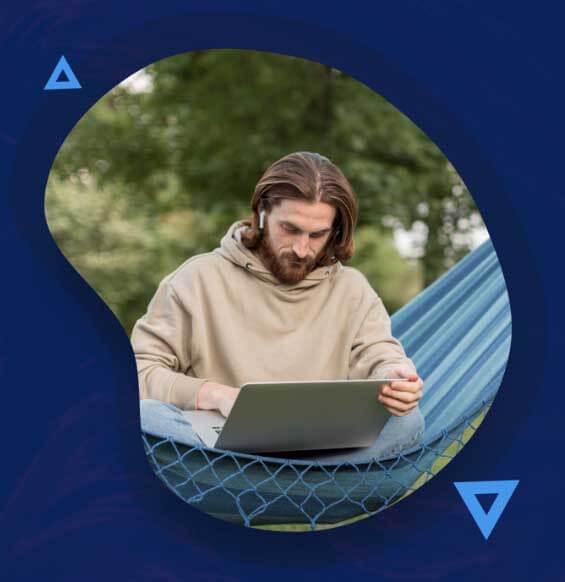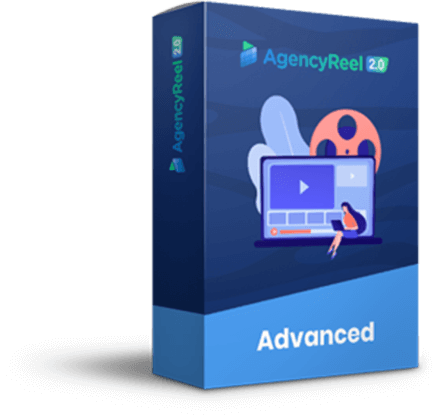 AgencyReel 2.0 Advanced
Includes the Following:
Create 500 Videos Per Month
Create 500 Memes Per Month
Create 500 Images Per Month
Advanced Client Organizer
Training and Tutorials
Integrate 7 Social Platforms
Viral Video Editor Included
Find Viral Content Ideas
Viral Hashtag Finder
Make 500 Videos Each Month
AgencyLeads App Included
Add 500 Content Streams
A.I. Based Content Scheduler
Publish 100 Posts Per Day Per Client
Unlimited Storage of Graphic Content
Limited-Time Bonuses Available
Agency Rights - Add 15 Agency Clients
Commercial Rights Included
$497.00
Your low investment is protected by a 14 day money-back guarantee
FAQ
Is this a monthly fee app and am I getting support?
AgencyReel 2.0 is currently being offered for no monthly fees only through this deal. You'll get full access to everything you see here today for the price listed above. And yes, we have full tutorials plus support if you ever have questions or concerns
Is there step-by-step training included and really fast tech support?
Absolutely! We also provide full step-by-step training that leaves nothing to chance, even if you're a complete newbie. Plus, you'll get fast support if you encounter any issues.
Does this work for Mac and PC?
AgencyReel 2.0 is 100% cloud-based so it works with an internet connection on any browser, although we recommend using Google Chrome.
Can I think about it and return later?
As stated, this is a one-time special offer. If you leave and return, we can't guarantee it will be available for the same price or available at all. If you want access, it's best to claim it right now by clicking the button.